ekmDomains is a simple way to buy and manage your domain names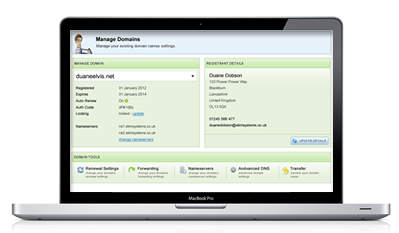 ekmDomains is an easy to use domain name service which allows you to buy, register and manage your own domain names for online shops and websites built on ekmPowershop.com and ekmSitebuilder.com.
From registering new domains to managing and setting up email addresses - ekmDomains is the quickest and easiest way to manage your own domain name.
ekmDomains gives you, the domain name owner the power and freedom to manage your domain name, email addresses and much more. Advanced DNS means you can point your domain name to any server, set up multiple sub domains, forward to another domain or IP address and lots of other advanced features.